13
Dec
Brick House Heats Up with Infrared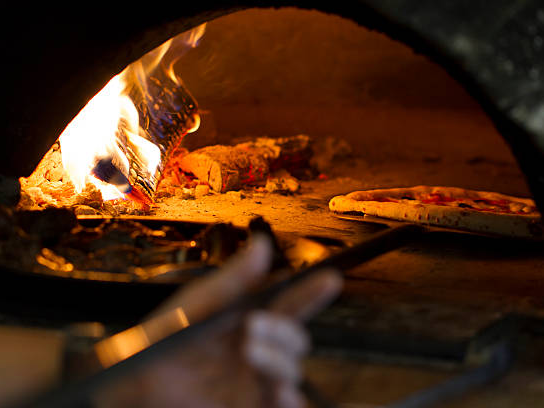 Great pizza came to Ridgefield, CT when Brick House Wood Fired Pizza opened its doors.
Dedicated to his craft for over a quarter century, Junio Filgueira was recognized in 2019 at the International Pizza Expo in Las Vegas as a premier figure in traditional brick oven pizza making.
In August of 2019, Junio launched his third passion project, the Brick House Wood Fired Pizza.
With the onset of COVID-19, people couldn't gather indoors and restaurants, like Brick House Pizza, saw their businesses falter. It was important to find solutions, and find them fast! Take-out business kept many restaurants afloat and those that had ample room to add outdoor dining built patios that increased business during the warmer weather.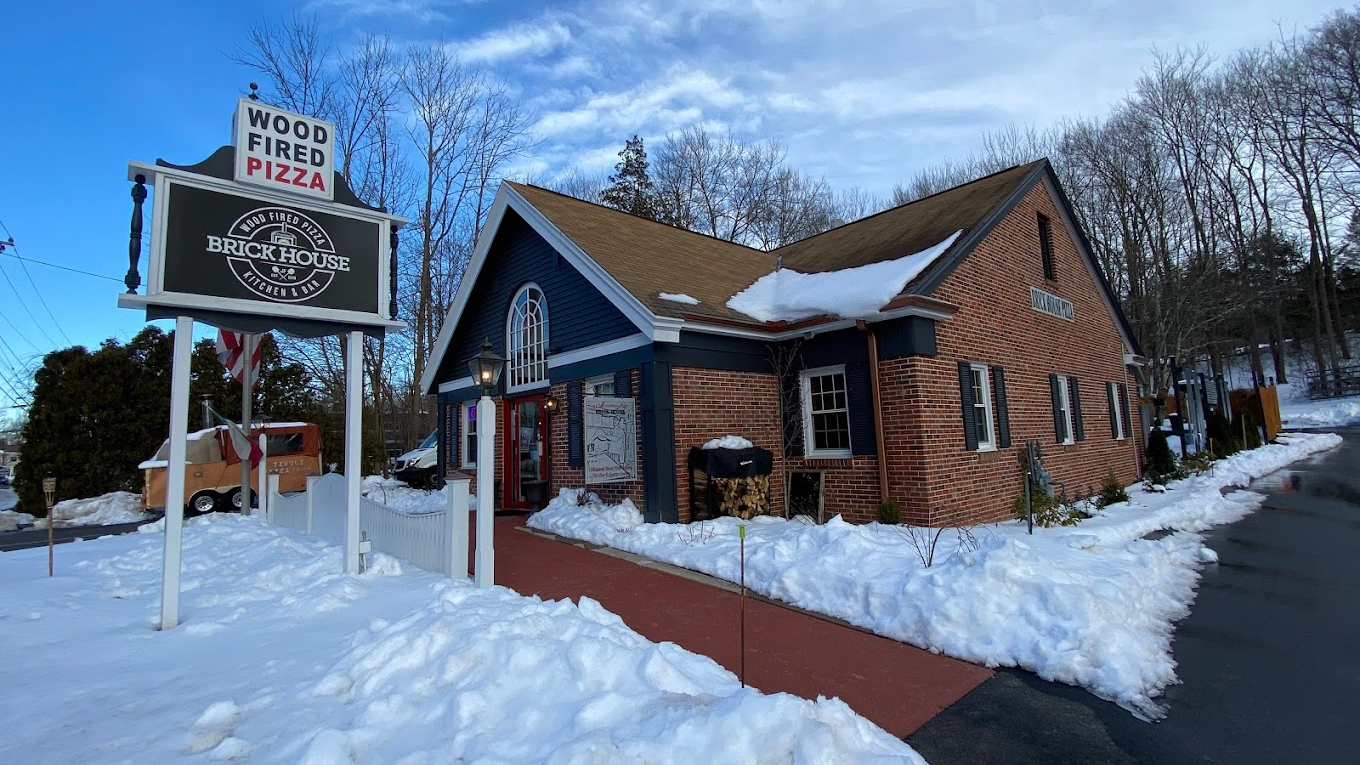 Outdoor dining became the new way to socialize, which worked in the spring, summer, and fall seasons when weather was manageable. As temperatures began to drop restaurants needed to adapt. Brick House Pizza had the good fortune to be able to not only add outdoor dining but was able to also enclose the patio and add infrared heating for customers to be able to dine in comfort without adding any exorbitant cost.
Why Choose Infrared Heat?
Radiant heat is like bringing the sun indoors, heating people and objects not just the air. You actually feel warmer at lower temperatures, resulting in huge savings. A properly designed, infrared system offers owners the most cost and energy efficient heating system available. When there is a lot of outside air to contend with, other forms of heating systems just fall short.
Heating their enclosed patio is an outdoor low intensity, 2- stage, tube-type heater was chosen for their space to deliver long, even heat that make guests forget about the cold.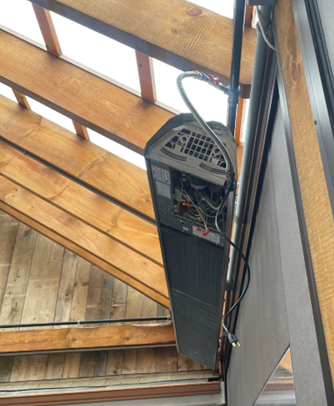 – A 4-inch, 16-gauge, type-1 aluminized tube, offers sufficient radiant surface for the high radiant output of 38.5/mBtuH. The heaters low profile height minimizes ceiling space utilized when mounting the heater.
– With its 10-sided design reflector, the heater reflects 100% of the infrared energy out from the emitter tubes which accounts for 20% fuel savings over other models.
– Worried about a cold breeze? These models are wind resistant up to 12 mph and approved for rugged, harsh, and outdoor environments. From nominal 40,000 to 100,000 BTU/HR, the infrared heat uses less than 1 amp of electricity at 120 VAC.
For more information on this product and more, check out the Infrared Product Page.
Satisfaction Guaranteed!
It's no secret that more and more companies, facilities, and restaurants are choosing Infrared!
Brick House Pizza is just one of a number of restaurants who added heating to outdoor patios in order to maintain or increase their dining capacity. They were the solution for many restaurants like this one during the pandemic, such as The Spot and The River Restaurant, when restrictions and fear kept individuals from going indoors to gather for a meal or a drink. Don't take our word for it! Check out additional applications and more under our Infrared Section of our blog!

Clover Corporation has been a representative for infrared heat for over 45 years and has experienced many varieties of installations that infrared has been the solution for. With up to 50% energy savings over conventional forced air systems, infrared heating is a very economical and energy saving heating choice.
Give us a call today to see what Infrared can do for you!