Local Warehousing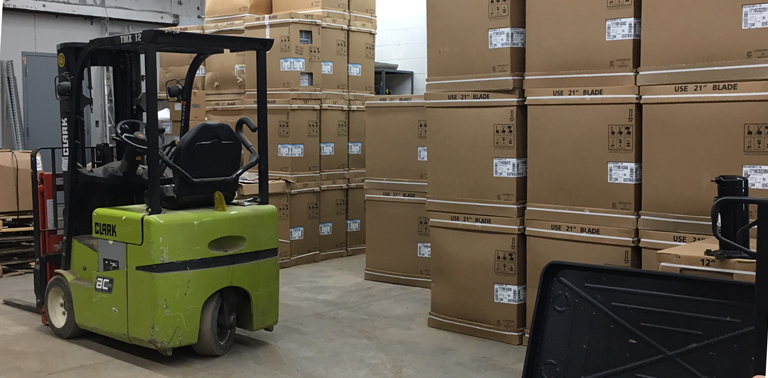 Are you worried about your equipment delivery?
We are aware of the delays in shipment occurring nationwide and are striving to be proactive by stocking what you need locally for pick up and delivery. We may not have everything you need at the time you call us but we strive to expedite your order as quickly as possible and we'll let you know when there's a delay so you can plan your worker schedules accordingly.
---
Having equipment when and where you require it is a task at the height of each season.  Our 30,000 sq ft office and warehouse allows that availability when it is needed. We stock equipment locally and customers have the option to pick up at our warehouse or have the product delivered on a schedule that fits their needs.

Quality Guarantee
Every product line we represent are manufactured to the highest industry standard. Since Clover Corporation has been here for over 40 years, customers can count on us to stand up for this higher quality and value.