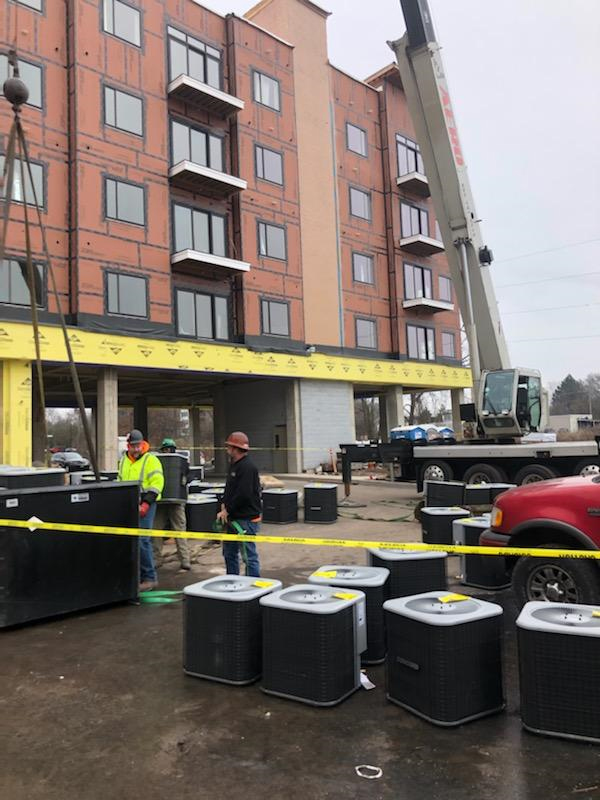 Government regulations are continually requiring greater efficiencies in equipment to save energy and Concord™ is there to meet it. Allied Air Enterprises' Concord™ line of equipment is a full range of heating and cooling products for residential and light commercial application.
Allied Air sees that its Concord™ line is compliant and is committed to providing outstanding heating and cooling value for the home as exemplified in their new, Concord™ 92% efficient FER compliant gas furnace. Whether it's a gas furnace, an oil furnace, air conditioner, heat pump, packaged unit, air handler, coil, or a single or multi ductless mini-split system, the product is designed, assembled and tested to insure the highest quality, efficiency, and dependability for installation.
Concord™'s ever-growing product line provides many options with their own unique benefits:
-The new 96% AFUE gas furnace with variable speed fan motor offers an available 10-year limited warranty on parts and a limited lifetime warranty on the heat exchanger meaning comfort with lasting peace of mind.


– Split system air conditioners with 2 stage scroll compressor or single stage with Omniguard total corrosion protection, up to 18 SEER, offer users quiet operation, corner mounted controls for ease of service, and ten year limited warranty on compressor and all parts.


– The mini-split heating/cooling or cooling only systems are great for those applications where ducting is not available, or in room add ons.
Mini-Splits, as the newest kid on the block, are designed to operate with minimal noise and blend in nicely with your home environment. There is an interior and an exterior component to the system. Up to 24 SEER, depending on the model selected, Concord™'s mini-split systems may qualify for federal tax incentives and local utility rebates. A mini-split system is great when you want to add on a single or multiple rooms and ductwork is not practical.