21
Jul
Out With The Old, in With The New Magic Pak ™ Systems!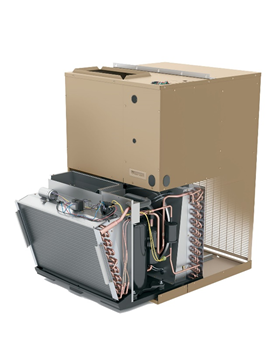 For over 50 years the Magic Pak ™ concept of heating and cooling apartment buildings and condominiums has become increasingly popular among building designers and mechanical contractors. An advantage to the single packaged, ducted system is that concerns over its obsolescence is eliminated. Replacements are available for units installed in the very earliest installations of 50 years ago.
Why replacing old equipment is important:
Equipment built today includes modern technology for higher efficiency, saving you money in the long run. If a customer's equipment is 10 to 15 years old, it most likely wastes energy because of its lower efficiency ratings and dated equipment. For more information on the Replacement Market, check out one of our latest blogs.
So when it comes to upgrading your systems:
Can earlier model Magic Pak™ Systems be replaced by one of today's product offerings?
Yes, the newer technology is built to fit the older unit wall opening. Dedication to the interchangeability with earlier models is basic to the Magic Pak ™ concept of today and ensures that these units will never become obsolete.
In fact, Magic Pak systems can also be used to retrofit other manufacturer's thru-the-wall products that utilize the same size wall opening. That is the beauty of a Magic Pak ™ system.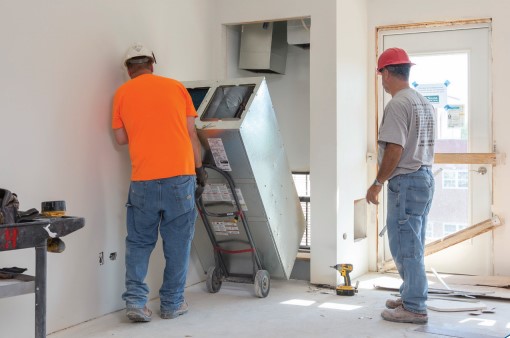 Optimized for multi-family dwellings, the Magic Pak ™ integrated heating and cooling systems offer developers and owners faster installation, cleaner uncluttered grounds without condensing units and simplified maintenance. With closet-mounted units installed in a tiny 2 ½ ft space discreetly out of sight, indoor design aesthetics are maintained.
Stainless steel parts, thoughtful drainage and individual component testing ensure that every unit will stand the test of time and tenant demand for years to come.
Don't take our word for it! See why our customers chose Magic Pak:
Check out our Case History Page for more information to see if this product is right for you!
For a quote on your next multi-unit install or more information, Contact Us at 860-528-0081 or email us at info@clover-corporation.com.