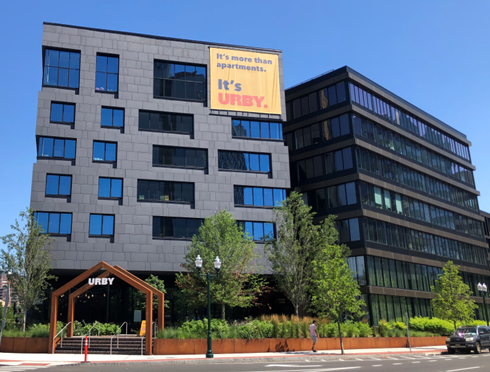 A once 30 year vacant lot in Stamford, CT has now undergone a grand urban renewal. On the corner of Tresser Blvd and Greyrock Place stands a new residential development called Urby Stamford.
Located a short walk from the Metro North train station with transit to New York City, Urby is an ideal Connecticut home base.
The complex is comprised of 11 buildings with 672 residential living units and 5000 sq. ft. of retail and restaurant space. Additionally, Urby is set to offer outstanding amenities including 7,000 square feet of fitness space and a lush courtyard with heated pool. The design of this under-utilized parcel of land was intended to achieve LEED NC certification.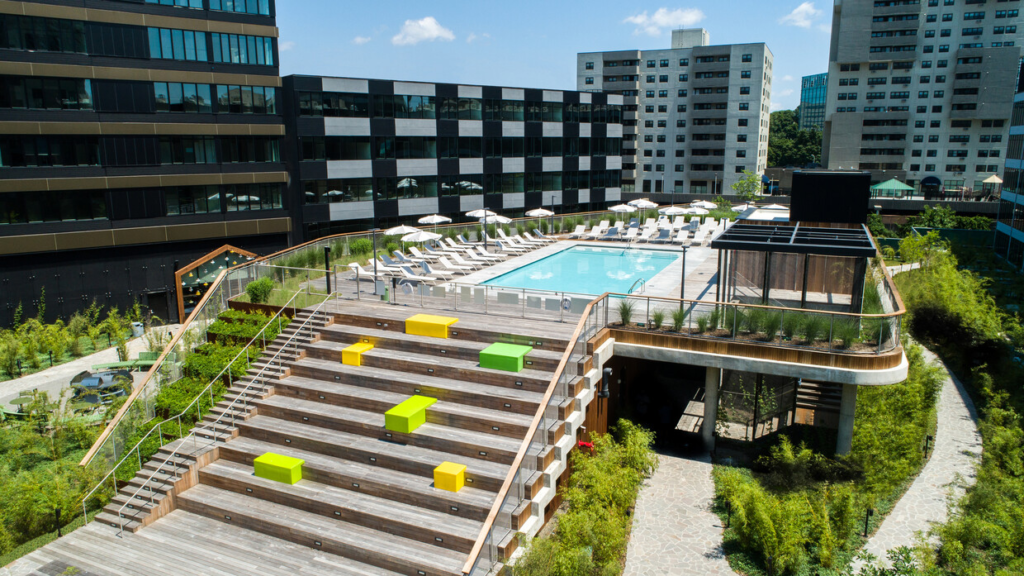 Why Urby Chose Reznor
Providing heating and air conditioning to the new Urby complex is a Reznor YDMA packaged, make-up-air system. The YDMA provides superior control of high volumes of outside air in a DX system design. This model features a properly conditioned 100% outside air.
The blower system incorporates a superior energy efficient design with variable speed control to balance and control the airflow as needed. The DX system maximizes efficiency with the use of modulating digital scroll technology, ECM condenser fans and optimized coil designs. This state of the art system exceeds ASHRAE standard 90.1 requirements.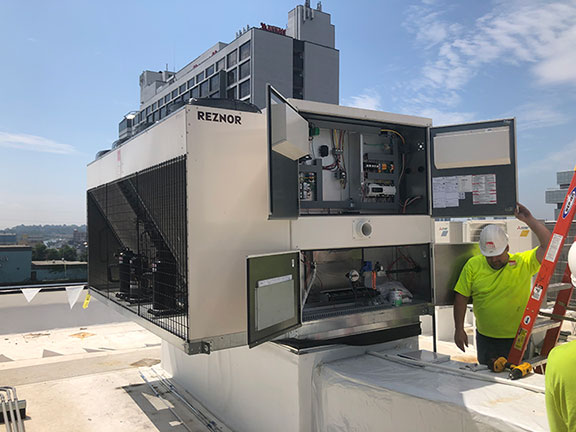 Reznor, YDMA, packaged make-up air units would maximize energy usage with a state-of-the-art control system and its T-Core 3 condensing heat technology. Utilizing a T-core 3 condensing heat technology, the gas heating system maintains greater than 90% efficiency throughout the modulated control range. A state-of-the art, stand alone, control system further maximizes energy use and provides the ability for URBY to achieve LEED NC certification.
Reznor's technological development and innovative advances in commercial and industrial gas heating and cooling equipment has been the hallmark of the company's success since its founding in 1888. Products offered today are the most advanced in engineering design and satisfy a wide variety of applications. Check out our Reznor Product Page to learn about the full line of Reznor systems we offer!
Looking for more information?
Check out the Reznor Section of our blog for additional case histories, product news, and more!
Clover Corporation personnel are factory trained and certified in the application and operation of Reznor's varied makeup air and ventilation equipment. Give us a call today to find out what Reznor can do for you!