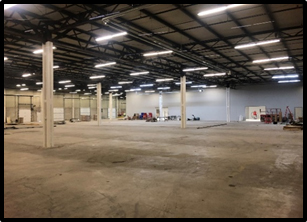 A fiber solution company moved to the Industrial Park in Manchester, CT to larger quarters for their growing business. They provide cabling options manufactured to each client's specific need and offer end to end system support, backed by a 25 yr. warranty.
Netsource is a company that knows quality matters. Selecting Allied Commercial™ heating and Omega Infrared heat for their new facility will provide the service and economy needed to keep Netsource competitive in today's marketplace.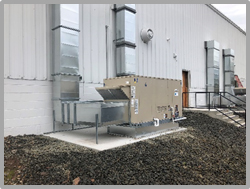 Omega infrared systems offer an advantage of greater comfort for workers in buildings with high ceilings where warm air rises leaving the floors and feet of workers cold. With infrared, people, objects and floors absorb and retain the heat and workers feel comfortable at a lower room temperature. Through the Energize CT program, Netsource obtained energy incentive $$ for lowering their energy use with infrared heat and reduced their first costs.
The new K-Series™ with reheat option delivers an efficient, effective and affordable way to remove moisture from the air, based on relative humidity levels not temperature, avoiding over cooling and excessive energy use.