08
Jun
Lia Honda of Enfield
At Lia Honda, they strive to make buying or leasing a new vehicle a pleasant and rewarding experience.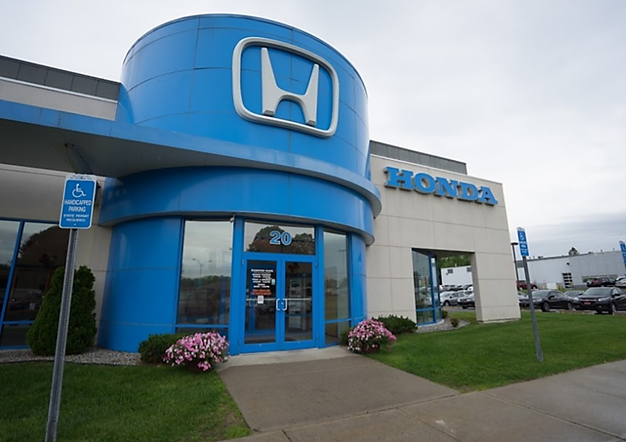 Lia Honda of Enfield offers new and used Honda cars, trucks and SUVs. The experienced sales staff works hard to get their customers into the driver's seat of a vehicle they have always wanted.
Recently, the Enfield office expanded its facility. Conditioning this space is the Z Series™ Rooftops System from Allied Commercial™.
Why Choose Allied™?
Allied Commercial™ is a comprehensive line of comfort systems that features components that endure the demands of the commercial environment. Each unit goes through a rigorous 200-point quality check and run testing regimen before leaving the factory, so they arrive at the job site charged to exact specification which provides years of solid, trouble-free operation.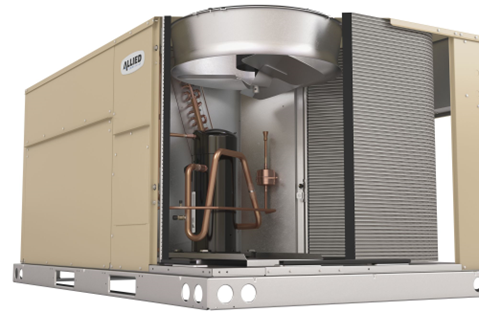 Allied Z-Series™ delivers both value and flexibility with proven performance. Available from 3 to 12.5 tons, up to 14 SEER, and as gas-electric or electric-electric (3 to 10 tons heat pump models), the Z-Series offers versatility to meet your needs!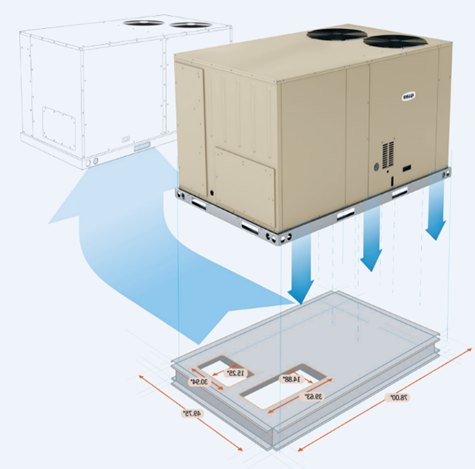 The rooftop package is designed to fast fit. Eliminating the need for an adapter curb allows installers to utilize existing utility connections. Compatible with today's most popular curb sizes, Z Series Rooftops offer you and your customer great benefit when replacement units are needed.
This specific feature made Z-Series the perfect choice for Lia Honda! Four Carrier rooftops were replaced at the dealership and an additional 5th unit was installed for the expansion area.
Lia Honda received savings of up to $1500 on total job cost thanks to this patented technology. The units being 18% lighter also eliminated any additional structural engineering costs that Lia may have endured with alternative systems.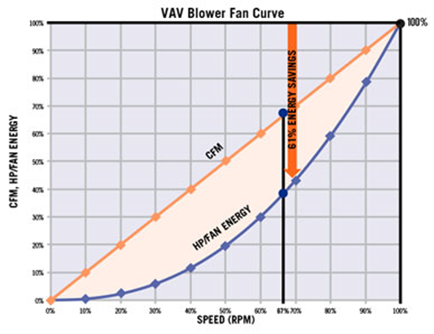 Additional Savings Available
Single-Zone VAV (Variable Air Volume) supply fan technology is also available with 7.5- to 12.5-ton models. This allows the fan and compressor to work together in two different stages, coordinating with cooling needs, maximizing efficiency and eliminating wasted effort. Single-zone VAV provided Lia Honda: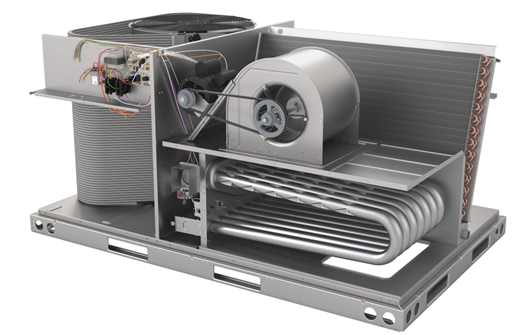 – Up to 61% power savings over comparable units
– 29% better moisture removal for humidity control when compared to systems with conventional supply fan motors
– Reduced equipment wear over time.
Stay protected with a 10 yr. aluminized steel heat exchanger warranty!
Looking for more information?
Check out our Allied Commercial™ Product Page or the Allied Commercial™ Section of our blog for case histories, product news, and more!
Give us a call today to see what Allied Commercial™ products can do for you!