29
Sep
How Clover is Meeting Equipment Demands?
Uncertainty in the HVAC marketplace is having an impact on customers with equipment demands at an all time high.
To combat this, recognize what you can do to balance off the negative effect it is having:
Order equipment as early as possible
Have a back-up plan
Be initiative-taking and upgrade now rather than waiting for things to improve
Low-cost financing can assist covering the cost of equipment and installation
Supply delays are often beyond our control. However, monitoring availability daily with manufacturers and checking on orders placed, and shipments scheduled keeps you in the know. Good planning helps to mitigate delays and face equipment demands head on!
We encourage contractors to emphasize the situation to their customers, so they order before the need is critical. We offer alternative options when available if a situation is critical. Never ignore the situation; seek to offer a solution. Customers expect this service.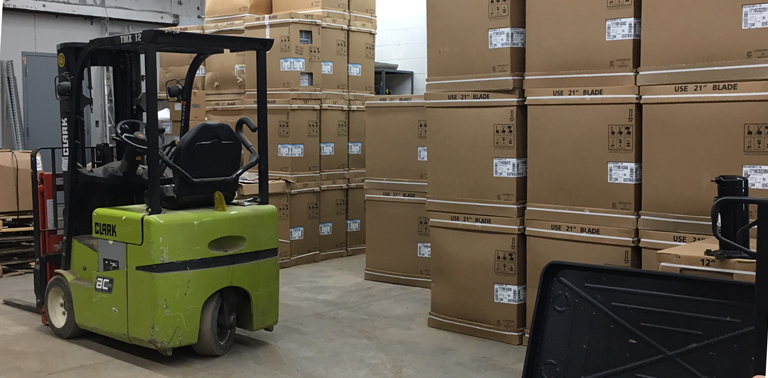 Heading into the heating season Clover Corporation's 27,000 sq. ft. warehousing capability is already outfitted to store equipment and ease this winter's coming equipment demands.
We are stocking gas furnaces, air conditioning, and heat pumps. Give us a call to find out if we have what you are looking for in stock. If we do not have what you are looking for, we can order it in time for your scheduling or offer alternative equipment to meet your needs.
Because manufacturers are tooling up production for equipment that meets the new regulatory efficiency for 2023 and are seeking approval that they meet the new ratings, 4th quarter 2022 will bring greater uncertainty to the HVAC marketplace. Manufacturers can no longer manufacture 13 SEER split air conditioners and 14 SEER heat pumps after December 31, 2022. Therefore 14 SEER heat pumps and 90+ gas furnaces will be in demand. Getting orders in for these products early, will minimize delays. Good news follows in that manufacturers plan to offer the new 2023 higher efficient equipment when approved before January. We will keep you updated on availability of 13.4 SEER2 and 14 SEER air conditioners as well as 14.3 SEER2, 7.5 HSPF and 15 SEER. 8.8 HSPF, (the new ratings for the northern area).