10
Jun
Historic Cheney Apartments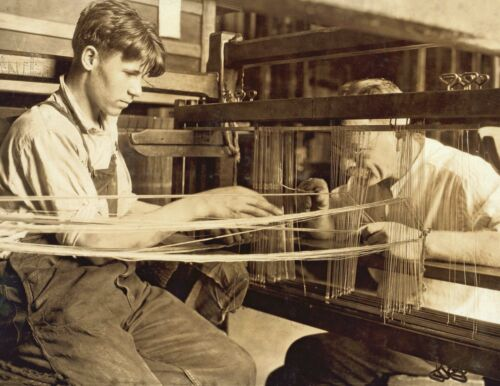 Located in the Cheney Bros. National Historic Landmark District in Manchester, CT, the Clock Tower Apartments were once home to the Cheney Brother's silk mills that made Manchester famous and eventually became the largest silk manufacturer in the country.
The first mill was built prior to 1838 along Hop Brook, and originally was a grist mill.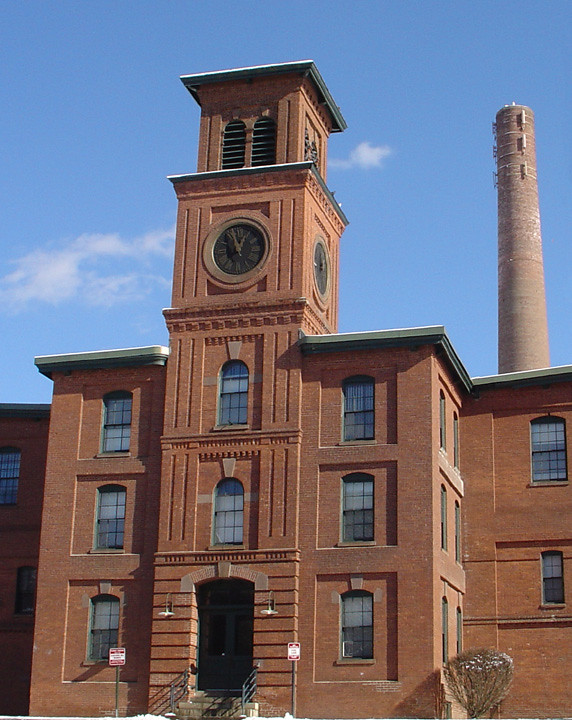 After 1872, mill buildings were constructed north of Hartford Rd. away from Hop Brook, beginning with the Spinning Mill (now referred to as the Clock Tower Mill). By the early 1920s, the mills employed 4,700 workers.
Most of the mill buildings (except for the Printing Plant) are classic examples of standard timber and brick mill construction of the early 1900's. Although they are not ornate, there is a touch of architectural embellishment to the functional structures, where efficiency and cost were a prime consideration.
In the 1980s and 1990s, many of the empty mills were renovated and adapted for use as apartments. This included the Clock Tower.
Current Renovations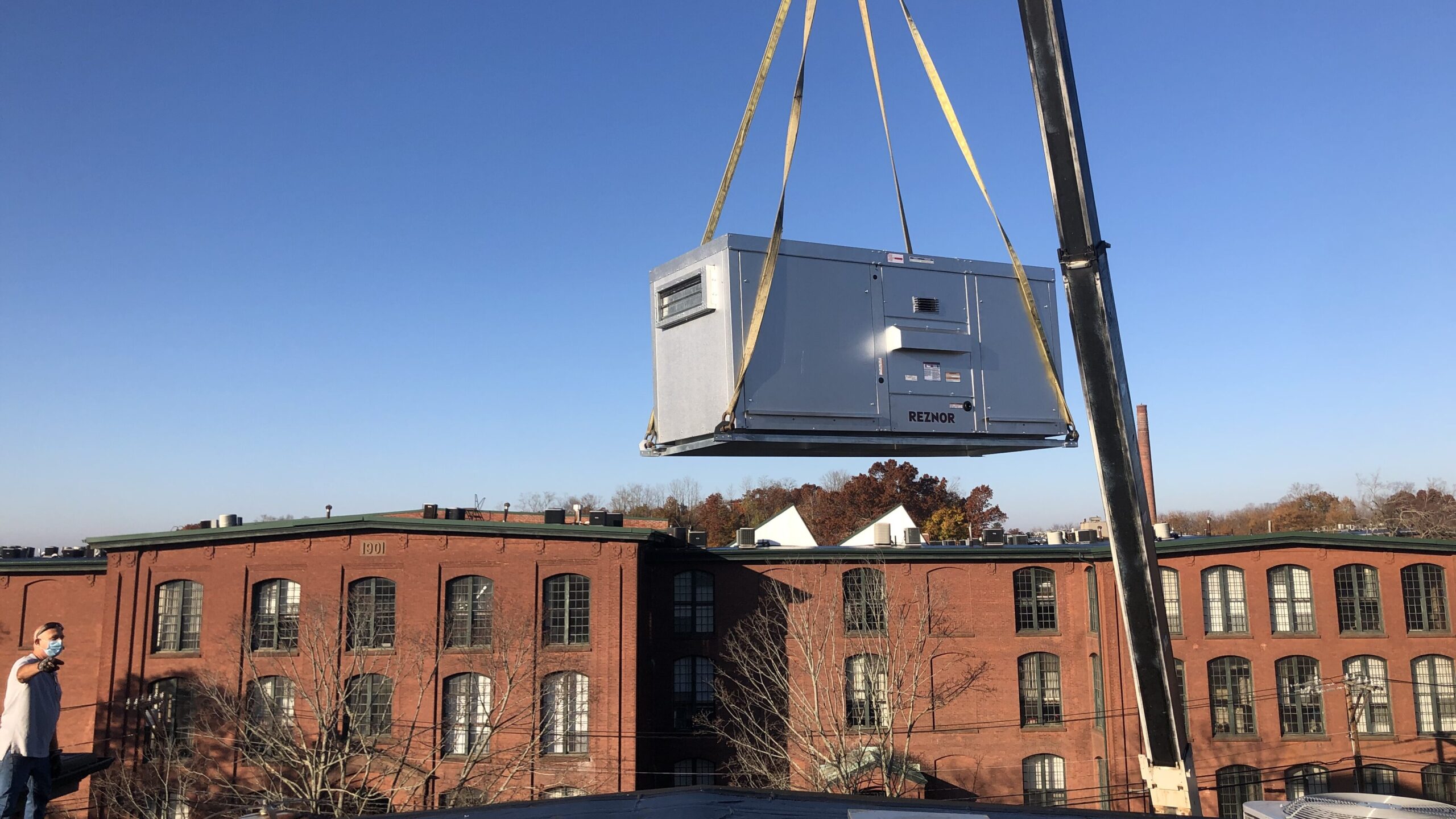 Recently the Cheney Bros. National Historic Landmark District selected a new REZNOR outdoor, power-vented, gas fired, make-up-air furnace for heated ventilation of the common area hallways in the Clock Tower. Each of the 4 wings in this old historic landmark has a model RPB installed on the roof to provide adequate ventilation.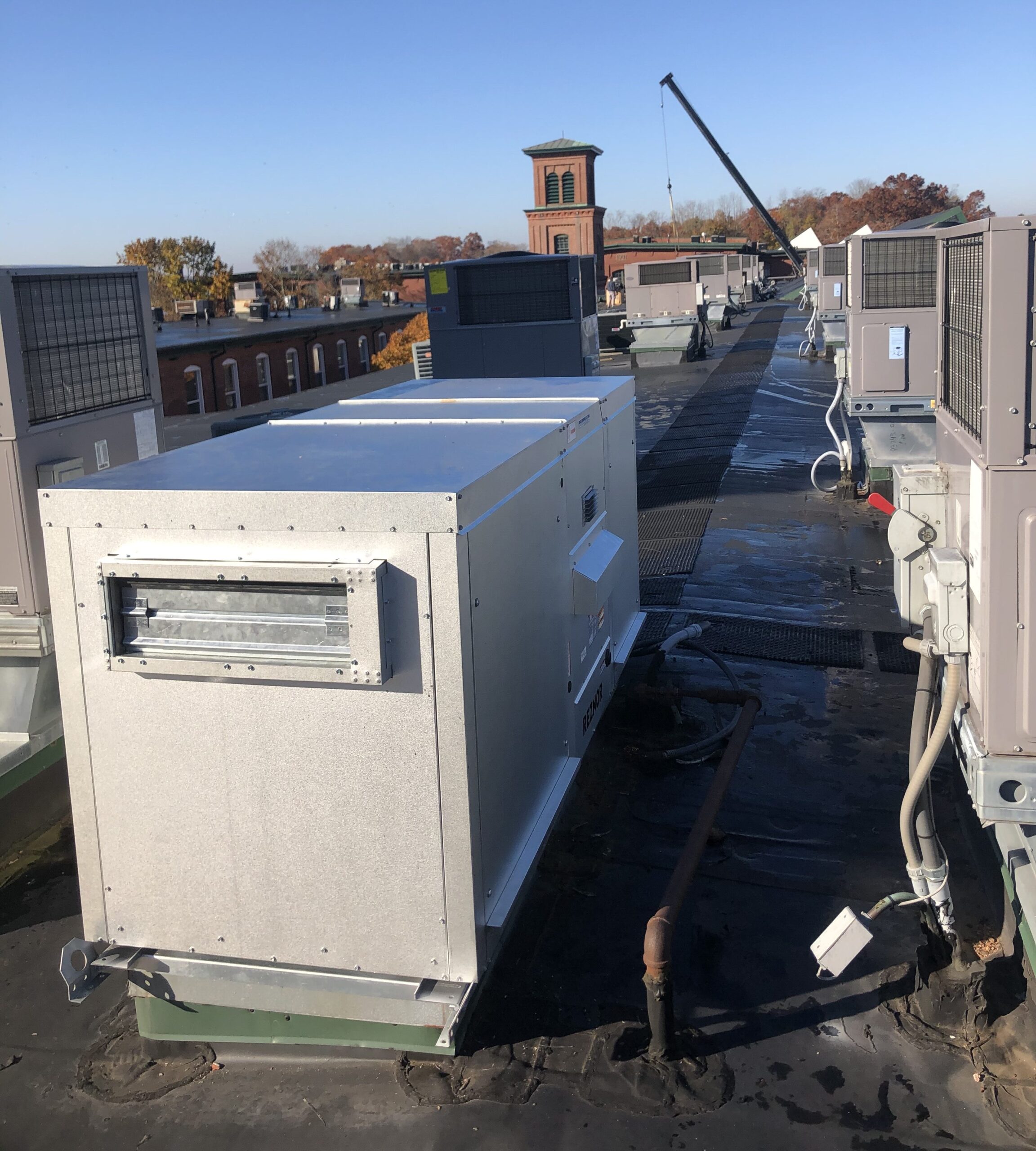 The Reznor, RPB Series has a weatherized galvalume steel cabinet with interlocking joint construction and a full curb cap for mounting on a roof curb or supports to ensure complete weather resistance.
The air control systems for both return air heating and make-up air are complemented by a series of gas control options.
To obtain the desired CFM, a wide selection of optional motor and drive combinations is available to operate the centrifugal blower.
Reznor products include a complete line of heating, makeup air and ventilating systems using gas, oil, hot water/steam or electric heat sources. Check out our Reznor Product Page or the Reznor Section of our blog for more information on product news, case histories, and more!
Clover Corporation has represented the Reznor product line for over 40 years and personnel are factory trained in operation and service of the entire Reznor product line. For assistance in specifying Reznor Equipment for your next application, please give Brian or Hank Cullinane a call at 860-528-0081.