13
Dec
Cerreto Associates Chooses Infrared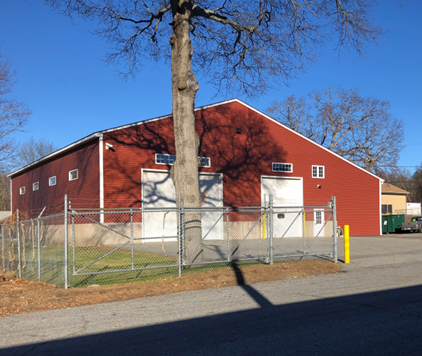 Cerreto Associates LLC is a small business of electrical contractors located in Danielson CT. They perform specialized electrical work and service to large retail shopping centers. These unique services are not offered by many companies, leading Cerreto Associates to buy a new facility to help meet the demand.
A new facility was purchased and renovated. Included in this renovation was the selection of infrared heating for the building. The owner specifically asked for infrared to be used to heat his facility.
Why Choose Infrared Heat?
Radiant heat is like bringing the sun indoors, heating people and objects not just the air. You actually feel warmer at lower temperatures, resulting in huge savings. A properly designed infrared system offers owners the most cost saving and energy efficient heating system available. Since infrared heats objects and people, it is often used in facilities where there is a lot of outside air that would be difficult to heat with conventional furnaces or unit heaters that only heat the air.
Infrared offers a variety of styles to choose from! There are two popular types of infrared heaters sold: low intensity, tube types and high intensity open flame variety. The owner investigated the pressure-tube system and the vacuum vented low intensity option. His selection was the vacuum vented, low intensity tube because Reflect-O-Ray offered the highest efficiency and multiple burners could be used with a single vent.
The Reflect-O-Ray's 4.0 EDS system, unique in its modular construction, can be tailored to meet your particular requirements and is designed to direct the heat where you need it.

The installation is done without the need for special equipment or special tools. Ceiling mounted, the system does not take up any floor space. The fully aluminized steel tubing may be cut to suit within the specifications supplied with each burner unit. Optional accessories are also available to protect heating elements or for appearance or decoration.
Additional Savings Available!
Rebate assistance for its energy saving is also available and offered to those who install it. As an Energize CT Partner, we offer contractors assistance for their customers who want to file for rebates for infrared heat.
Looking for more information?
Check out our Infrared Product Page or the Infrared Section of our blog for case histories, product news, and more!
Give us a call today to see what Infrared can do for you!