28
Jan
Kongsberg Automotive Saves with Gas Cooling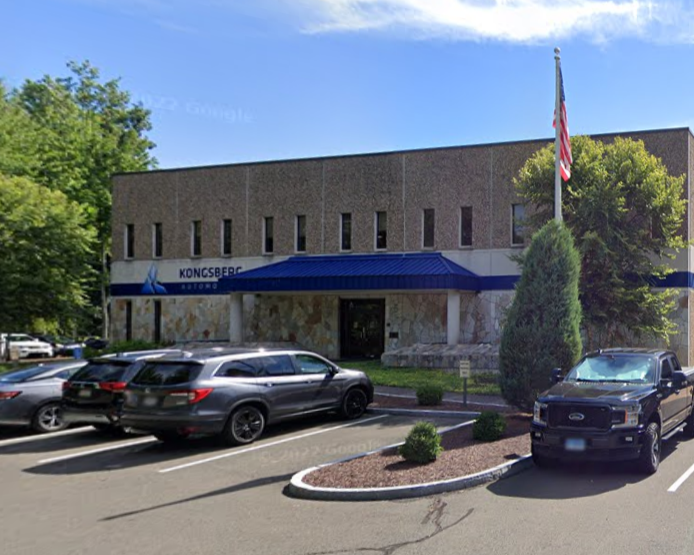 Kongsberg Automotive provides cutting-edge technology to the global vehicle industry. For over 65 years they have been the leaders in automotive technology.
Their Suffield facility in CT has been supplying PTFE / Nylon media transfer solutions since 1979. Recently, the 91,000 square foot facility upgraded it's HVAC system.
The Kongsberg Automotive story has been built on creating sustainable business against all odds. With this in mind, it was important to consider environmentally friendly options that maintained cost effective. The solution? Tecochill!
Why Kongsberg Chose Tecochill?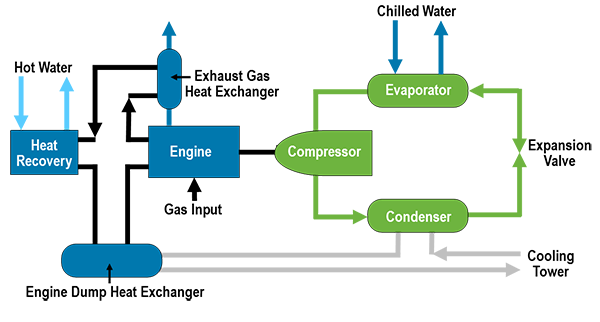 Tecochill is the only natural gas engine-driven chiller system, available for cooling large facilities, that is known for its cost efficient, environmentally friendly, reliability. Through its patented technology, this natural gas engine-driven chiller nearly eliminates criteria pollutants and significantly reduces a customer's carbon footprint.
With electric chillers, customers can incur high peak demand costs. The cost of electricity in Connecticut is one of the highest in New England. In fact, Connecticut's rates have doubled in cost over the past 20 years from $9.53 to over $18. Tecochill reduces energy costs over electric by as much as 60%. With 11 Factory Service Centers in North America alone, Tecochill gas engine cooling provides sound solutions to electric grid issues.
A 200-Ton Tecochill gas engine-chiller, saved the company $30,000 a year in operating costs over an electric chiller. This facility had previously been cooled with an electric chiller which was costing an upwards of $125,000 a year to operate. Even going to a new higher efficient electric chiller, operating costs would have been in the $61,000 range. It made sense to look at the gas engine alternative which offered tremendous savings.

Tecochill's ultra-low emissions control technology reduces pollutant contributions to smog (Nox, CO and hydrocarbons) to near zero levels. With lowest fuel input (per unit of cooling) of any chiller, Tecochill is the environmental choice for today's commercial or industrial customer.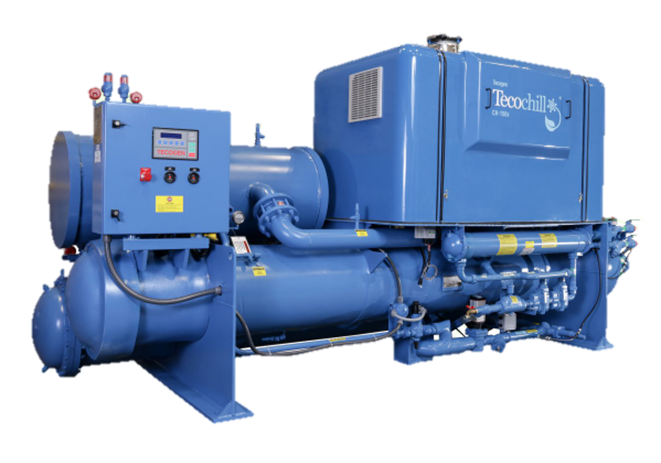 TECOCHILL "STx Series" and "DTx Series" product lines offer water-cooled engine-driven chillers, ranging from 150 to 400 tons of cooling capacity. Each natural gas engine drives a variable-speed single-screw rotary compressor, connected to a standard vapor compression refrigeration system utilizing environmentally-friendly HFC-134a refrigerant.
TECOCHILL's "STx Series" models feature a single driveline (one engine) to provide up to 200 tons of capacity, whereas TECOCHILL's "DTx Series" models use dual drivelines (two engines) to provide up to 400 tons of cooling capacity.
Looking for more information?
Tecochill has been saving the grid one installation at a time and has been effective in providing universities, ice rinks, hospitals, manufacturing, commercial, and industrial facilities with great savings as well as a cleaner environment. Check out our Tecochill Product Page or our Tecochill Section of the blog for product news, case histories, and more!
Give us a call to see what Tecochill can do for you!