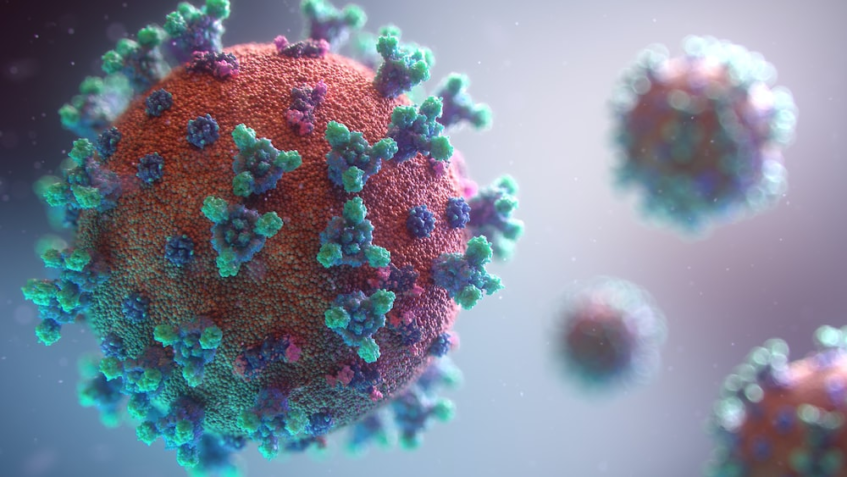 28
Mar
APCO – Healthy Air for the Home and Office
Since the onset of Covid-19, neutralizing airborne and surface organisms that can cause respiratory issues has become increasingly important through the means of air purification systems. APCO provides the solution!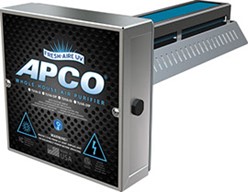 APCO's unique combination of UVC light and activated carbon has received high honors in the IAQ marketplace. The system sterilizes biological contaminants and neutralizes odors and toxic volatile organic compounds (VOC) that the CDC said causes indoor air pollution.
The system uses specially prepared adsorption media to capture VOCs, then, with the aid of a 254 nm germicidal UVC lamp, the captured constituents are neutralized through an innovative reaction process which breaks them down into elemental carbon dioxide and water vapor.
Fresh Aire's UV-APCO products were the first devices validated by Underwriters Laboratory (UL-2998) that validates air purification products. Earning the AHR's Innovation Award for indoor air quality, Fresh-Aire's product line is definitely something to take notice of.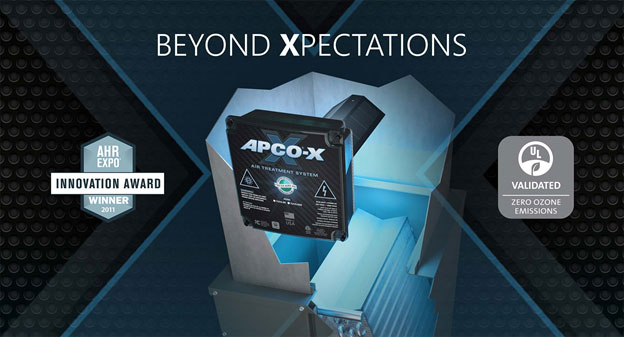 Considering if APCO is right for you? Check out what they have to offer!
APCO® installs directly into the central air system and the purified air is then circulated throughout the whole house, office etc. Not all central air systems are the same, however there is a Fresh Aire UV® system to fit them all.
Four air treatment systems are available. The "Mini UV LED" is perfect for even that Concord™ mini-split system wall unit to create a healthier environment. An optional Purity Low Profile (PLP) is the perfect retrofit to replace your one-inch HVAC filter with a whole-house air polarized electronic filtration system. UV light safe with proprietary antimicrobial surface.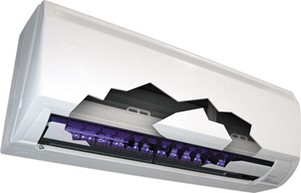 The Fresh-Aire UV light treatment systems benefit your family in many ways:
– Providing indoor air quality
– Plus ozone-free odor control
– And all the while saving money by keeping the central air system cleaner and coils mold free.
APCO also satisfies the green building building code, LEED®, GSA advantage®, CHPS, and the International Green Construction Code guidelines and directions.
For more information on our total Fresh Aire product line click here or contact us at 860-528-0081.