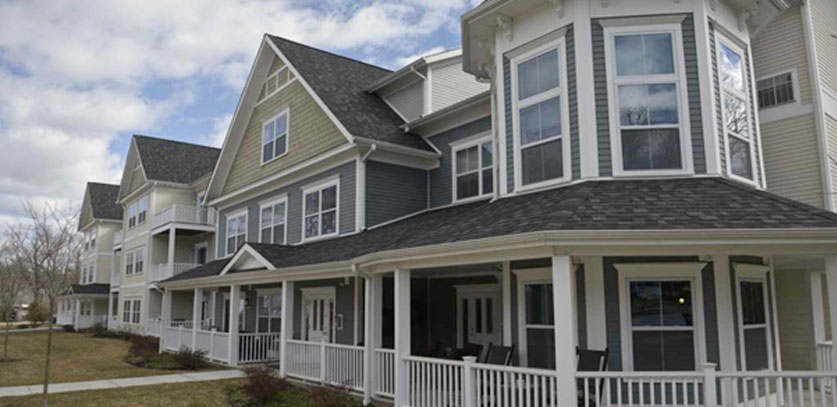 16
Dec
The Grand at Bethel
This plan, called a transit orientated development, includes regulations that require outside amenities and 20% of the housing is to be considered affordable. An outdoor seating area with a fire pit will be included and will be large enough to accommodate the residents of the first building allowing all residents to congregate together downtown.
Heating and cooling both apartment buildings are the Magic Pak®, through-the-wall packaged systems, designed especially for the multi-family market. The Magic Pak® is a completely, self-contained system, that mounts flush to any outside wall and comes pre-wired and pre-charged for uniformity in installation.
Economical to install and operate the unit is ductable to provide conditioning to all rooms. Allowing for individual metering and control, the Magic Pak® systems eliminate building wide shutdowns.
A new model of the M-Series™, the MG4, has been redesigned to comply with new DOE efficiency requirements and has a constant torque blower for reduced electric consumption.
The Magic Pak's® plug and play installation takes about 1-1/2 hrs. to install and saves builders up to $500 over split systems since there are no outdoor refrigerant lines, no outdoor condensers and no concrete pads to pour. The self-contained design also offers savings in reduced labor costs realized.
The Grand at Bethel has a waiting list for building #2. While they were expecting the project to be a hit for "hip" millennials, it is instead attracting "empty nesters" looking to scale down the work of home ownership to enjoy the luxury and amenities of in-town living.