09
Jun
Luxury Living in Bloomfield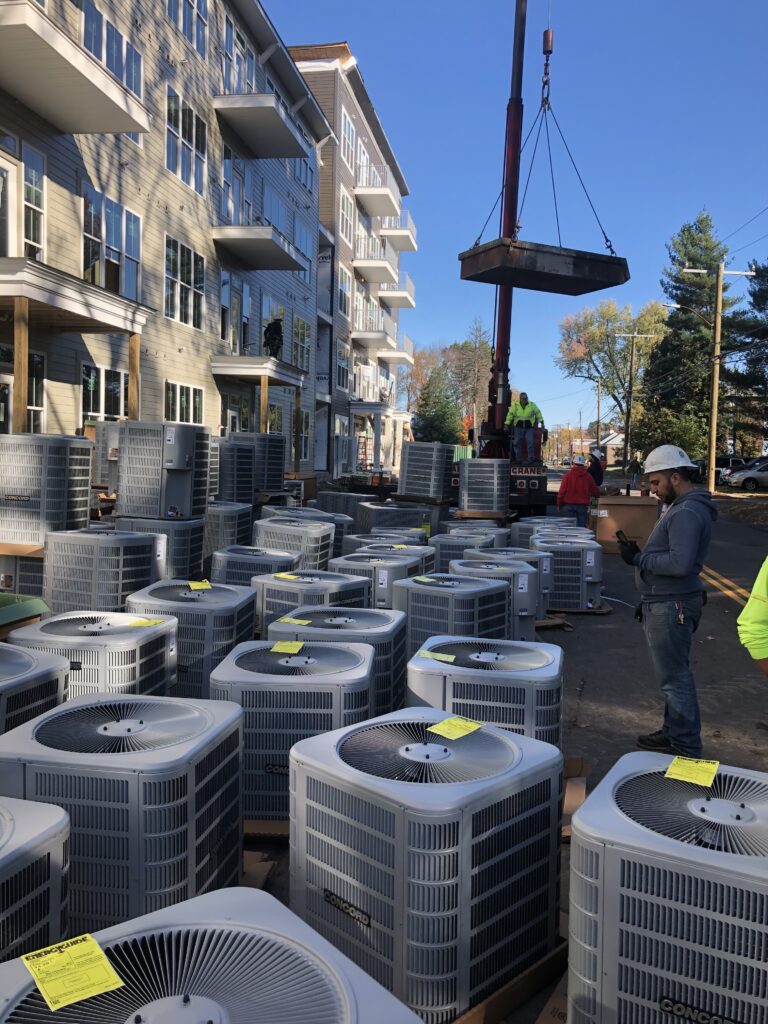 Heirloom Flats in Bloomfield, CT boasts a modern day style of living in New England. 1 to 3 bedroom suites are designed to give tenants amenities they dream about.
A beautiful 5 story facility of 220 custom built apartments, offers wifi throughout the property; in-unit washers and dryers; outdoor balconies and designer kitchens all heated and cooled with Concord 95% high efficient furnaces and cooled with 14 SEER condensers.
It's luxury living to the nines with on-site bus transit to downtown Hartford for the growing Senior population or university student who desires to live off campus.
Available as upflow/horizontal or down-flow, the Concord 95% furnace features a compact 33" height and standardized width for easy coil fit. Design certified for direct and non-direct vent applications, the furnaces meet today's Energy Star standards, saving energy and packing a 10- year limited parts warranty.
Concord™ quality heating and cooling systems are an Allied Air Enterprises Inc.,™ product, (a Lennox International™, Inc. Company).
Energize CT energy incentive awards assisted the developer on this project which made the project come in on budget. For more information on receiving Energize CT energy rebates, give us a call at 860-528-0081 or email info@clover-corporation.com.